Nearby Activities
Bushwillow is ideally situated with so many attractions nearby. It offers both beach and bush, and all within a 1-hour drive.
Nearby Activities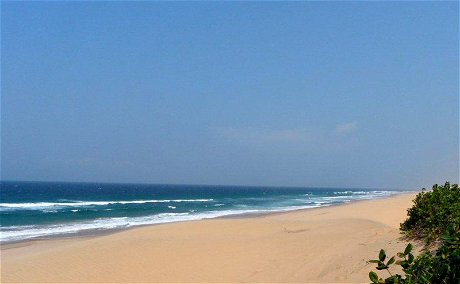 Beach Trips
The Indian Ocean and its long sandy beaches are here for your enjoyment. Picnics, leisurely walks and snorkelling can be enjoyed by all. Be advised that the sea has strong currents and not life guarded and therefore swimming is for the experienced only. Cape Vidal, St Lucia & Sodwana Bay are all ideal beach sites in this region. Beaches can all be self-explored.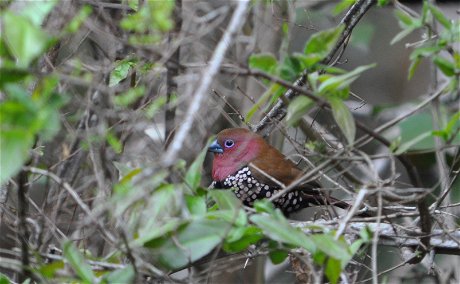 Bird Watching
Bushwillow is a "Birder Friendly Establishment". For the bird enthusiast or 'twitcher', Northern Zululand offers many 'lifers'. With almost 600 species, 29 Red Data species and a number of other special birds, the bird watcher will hardly have chance to put his/her binoculars down. A specialist bird guide can help facilitate and enhance this experience in different biomes close to Bushwillow. During the winter months some of our birds migrate northwards, but there are still many good birds to be seen, and those with patience will be duly rewarded. Have a look at our bird gallery!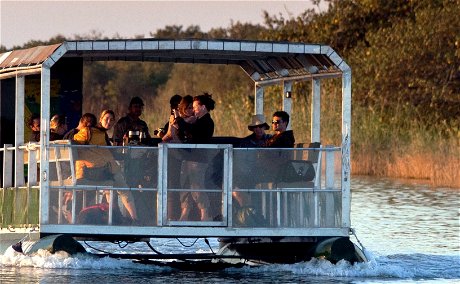 Boat Cruises
Boats allow one to explore the further reaches of the lake systems. Find yourself up close to hippos and crocodiles, as well as a variety of bird life including the awesome and vocal fish eagle. Boat cruises depart from either St Lucia in the South or from Pongola poort (Jozini Dam) in the North, subject to availability and weather conditions.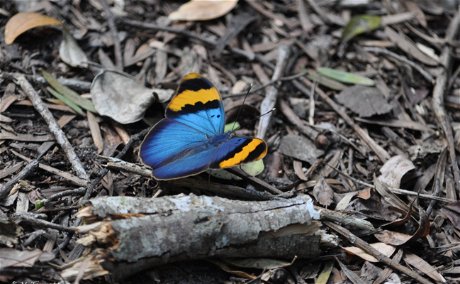 Butterflying (Seasonal, Nov - April)
Gain an insight into the fascinating world of butterflies, with Ukuhamba Guiding! You will usually head out on sunny days in the late morning to find and observe some of the diverse butterfly species in the area. This is a fun activity where you can observe butterflies in their natural environment and learn more about their amazing survival strategies and lifestyles.
Cheetah and Wildcat Interaction
Learn more about South Africa's endangered wild cat species and interact with Caracal (Lynx), Serval, African Wildcat and Cheetah. View and photograph these amazing animals at Emdoneni Cheetah Project, just 30 minutes' drive from Bushwillow. This educational tour is conducted by experienced guides and your visit contributes to the care and rehabilitation of orphaned and injured cats that would otherwise have not survived the wild.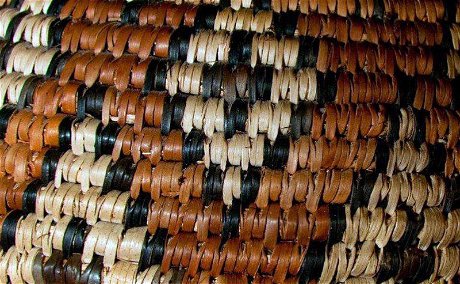 Craft Shops (Ilala Weavers)
Craft shops will offer you that piece of Zululand to take home with you. The famous Zululand basket is found in Hluhluwe. Ilala Weavers, located just a few km's out of town, links with the community and encourages local enterprise, working with over 2000 Zulu's helping them to achieve self-sufficiency. Beadwork, basketry, embroidery and a wealth of other local crafts are available in their shop and the museum gives a history of the area.
Cultural Tours
Visit Dumazulu to better understand the Zulu culture. You may also choose to enjoy a traditional lunch after the 11am show. At the show you will experience the traditional Zulu way of life and you may even be offered some local beer and the brave may join in with the Zulu dancers! Let the Sangoma throw the bones and hear what the future holds in store for you....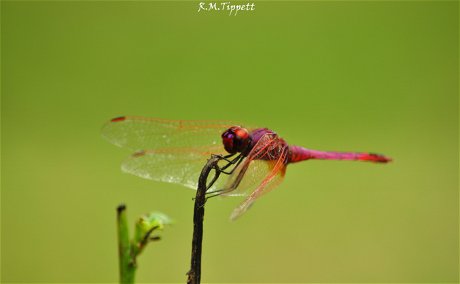 Dragonfly Walk (Seasonal, Nov - Apr)
Investigate the colourful and busy lives of dragonflies; the insect world's apex predators. Discover their fascinating life cycles, hunting methods, identification and their amazing powers of flight. Explore their habitat during the late morning when dragonflies are at their most active. This is not a strenuous activity and offers good photo opportunities.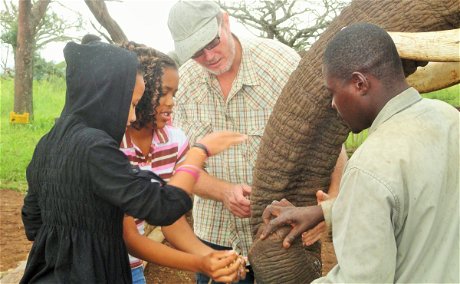 Elephant Interaction
Visit a nearby private game reserve and interact with Elephants! A specialist elephant handler will introduce you to Rambo, Rachel and Jabulani and their offspring – 3 elephants that have been habituated after having been rescued from a Game Park in Mozambique where they would otherwise have been culled. You will have opportunity to get up very close to an elephant, touch it and look into its all-knowing and forgiving eyes. The information that you will learn about the elephant is fascinating.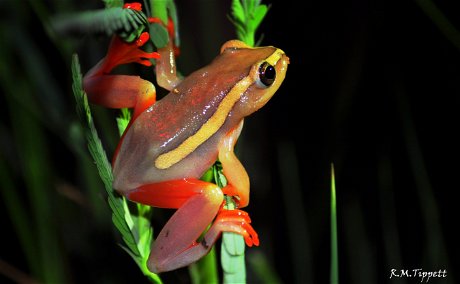 Frogging (Seasonal, Nov - Apr)
Head out in the evening, armed with head lights and encounter the diverse world of frogs and toads. Frogging is a fun activity where you will learn to spot and identify the various species and at the same time learn a lot more about their incredible adaptations and lifestyles. Be prepared to get a bit muddy!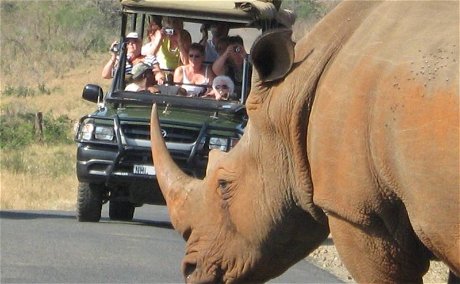 Game Drives
Be taken on a game drive in an open safari vehicle with an experienced and qualified field guide. 3hr, 6hr or full day excursions in Hluhluwe Umfolozi Park, the premier rhino reserve in the world can be arranged. Stop off and have a picnic and listen to the peace of the park. It is a must for the wildlife enthusiast. Alternatively, you may drive your own vehicle in the parks. Be warned that the roads in the park are in a bad state at the moment, with many pot holes and so an organised drive is more relaxing for you.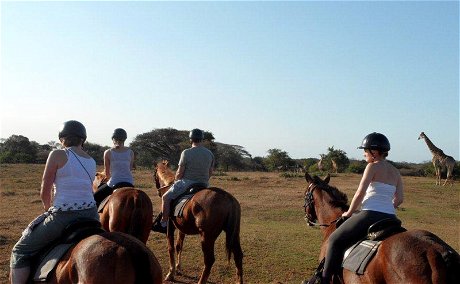 Horseriding
Take a horse ride into False Bay Park on bush trails through the sand forest, down to the lakeshore of False Bay, or enjoy a beach ride in St Lucia. Your horse guide will access your level of experience and cater for your ride accordingly. Age and weight restrictions do apply.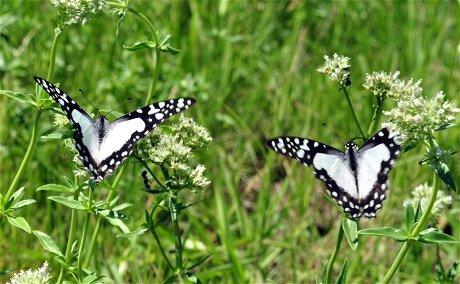 Isiphaphalazi Butterfly Dome
Situated on the edge of a World Heritage Site, the iSimangaliso Wetland Park, on the main road to the crocs and hippos of St Lucia, the Isiphaphalazi butterfly house displays butterflies indigenous to the local Dukuduku coastal forest. Visitors can walk guided trails, purchase their own butterfly attracting plants from the indigenous nursery, or enjoy freshly baked treats in the tea garden. Local butterfly craft sold in the Wetlands Creations Gift Shop.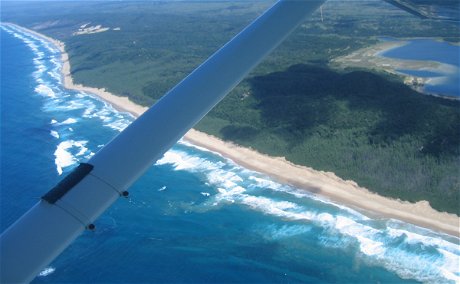 Microlite flights
Take a flight in a microlight over Sodwana Bay and literally have a bird's eye view of the Wetlands system, weather conditions permitting. 1 person per trip. A flight can be anything from 10mins to 45mins, according to guest wishes (and nerve!).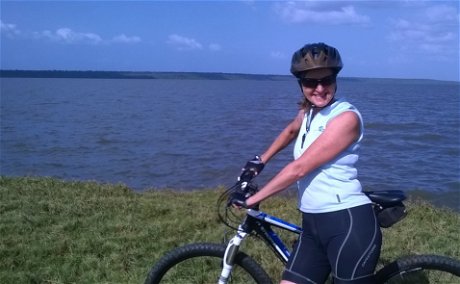 Mountain Biking
For the sporty, take a mountain bike ride from a nearby lodge to False Bay Park (self-guided). Single speed mountain bikes only. All levels of fitness accepted. Helmet provided. Or, for the more experienced MTB'er, bring along your own bike and ride from the lodge and test out the more technical trails found in False Bay.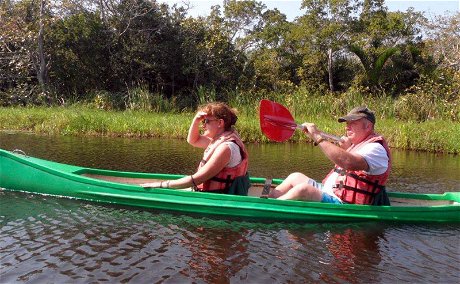 Paddling and Canoe safaris
Canoe with Themba at Muzi Pan located on the way to Sodwana Bay and get close to Hippo's and a variety of birdlife. Themba will assess your competency and decide whether he needs to have experienced paddlers in the same canoe as you, or whether he can let you have a canoe to yourselves and he will canoe alongside you. Explore Isimangaliso Wetland Park (St Lucia Wetlands) and experience a similar adventure - you are more likely to see crocs in St Lucia!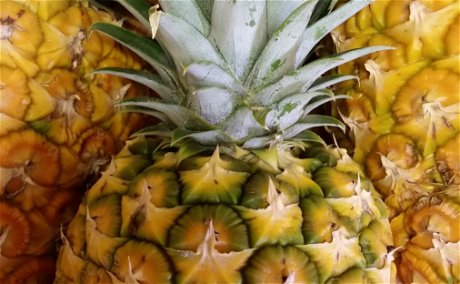 Pineapple Tours
Did you know that the Pineapple is regarded as the symbol of Hospitality?  Hluhluwe is pineapple country and we will do our best to stay true to this. Take a tour to one of the most established farms in the area and learn everything there is to know about this amazing fruit. Learn about the 4 P's: Preparation, Planting, Picking and Packaging! There will be Pineapple products for sale during the tour.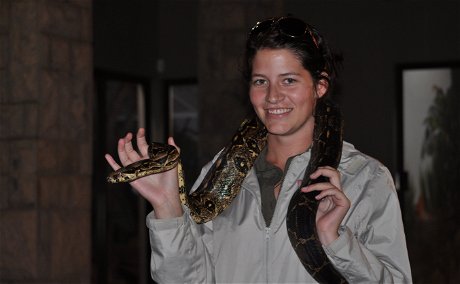 Reptile Interaction
Visit Zulu Croc for an enjoyable reptile show, just 10 minutes' drive from Bushwillow. Overcome your fear of snakes, crocs and other reptiles. Or visit Dumazulu for a similar experience and also visit it's recently completed bird aviary. Dumazulu also has a great selection of chameleons, lizards and much more!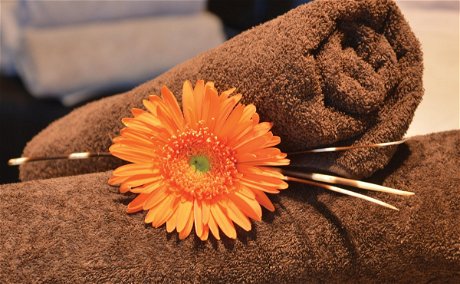 Spa Pampering
Visit a nearby health spa and enjoy a relaxing massage or other beauty treatment. The therapists will ensure that you leave feeling pampered. Enjoy a healthy lunch either before or after your treatment and relax away the rest of your day.
Shore & Deep Sea Fishing
For the keen fisherman, shore fishing and deep sea fishing permits can be obtained, but it is best that this is done in advance. Fishing trips can be arranged from St Lucia, Sodwana Bay or Jozini Dam and the fishing will test and satisfy even the most experienced fisherman.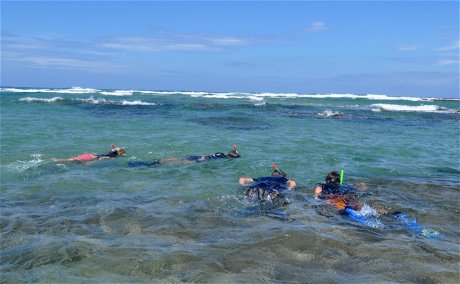 Scuba Diving & Snorkelling
Snorkel or scuba dive on the southernmost coral reefs in the world at Sodwana Bay. Cape Vidal is another great option for snorkelling. Enjoy the great variety of sea life. Being close to the vivid colours of the seabed and its marine creatures can leave one humbled. There are a variety of operators to choose from. Equipment can be hired or bring your own. (We always keep a couple of snorkels in our cupboard for you to hire).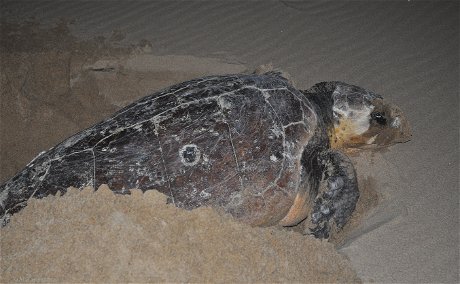 Turtle Tours
These tours operate from either Sodwana Bay or Cape Vidal. This is an interesting and informative night trip to watch the Leatherback & Loggerhead turtles laying their eggs on the shorelines. (Oct - Feb) Be warned: it does usually prove to be a late night/early morning return to the lodge because it low tide dependent. Also, go and see the Hatchlings crawling out of their nest and making their way back to the ocean (Jan - End of Feb)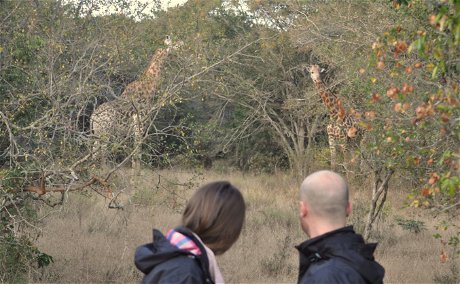 Walking Trails
Get close to nature on foot. Self-guided walking trails of various lengths are found in False Bay Park; a beautiful, peaceful park that sadly often gets overlooked despite just being on Bushwillows' doorstep. It is a wonderful way to enjoy the outdoors, be it bird watching, tree identification or just ambling through the bush. Take a picnic and sit and enjoy the views. Guided walks can also be taken at False Bay Park.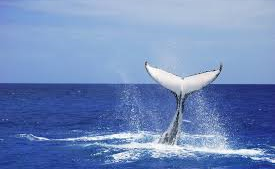 Whale Tours
Take a boat trip from St Lucia or Sodwana Bay & get close to a variety of marine mammals including the Southern Right whale, Minke whale, Brydes whale, Orca whale & a variety of dolphin species. It is the entertaining Humpback whale that steals the show, being active & readily approachable. The tours are conducted in a sensitive manner; the operators may only stay with a group or individual for a max of 20mins, & then cannot approach again for a period of 3hrs in order to keep the impact to a minimum. Seasonal (June - Nov). Surf launch requires good physical health.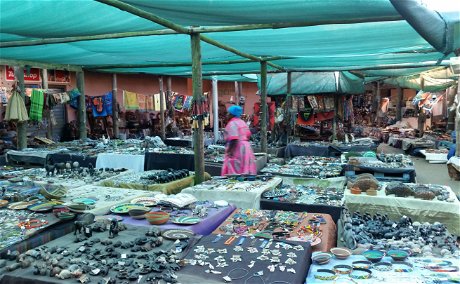 Zamimpilo Community Market
A local craft market where you will find that 'little something' to take home as a souvenir of your stay. Choose from an array of colourful stalls. Wooden crafts, beaded crafts, basketry, artwork etc. Don't be put off from the external appearance of fruit and vegetables. All the crafts are to be found behind! Located on the N2, 20 mins driving time South of the Hluhluwe off ramp.
Please note
Bushwillow will endeavour at all times to facilitate your experience whilst you are on holiday. We are happy to assist in making enquiries and bookings but it should be understood that Bushwillow takes no responsibility if the activity does not meet your expectation or has to be cancelled due to unforeseen circumstances etc. All activities are subject to availability.
If there are any questions, please don't hesitate to contact [email protected]